CHRISTMAS FRUIT BASKETS ASSEMBLED DEC. 3, 2023:
Here are some scenes from the assembly of Christmas Fruit baskets on Sunday Dec. 3 at the church. Thanks to all for their hard work:
SISTER DEANNA WISE HAS PROTRUDING DISK:
Sister Deanna Wise had an MRI on her back December 4, 2023 and it revealed that the disk between L5 and Sacrum is protruding, and she is to see a spine surgeon on Dec. 5. We pray surgery will not be necessary. Spine surgeon said he would not treat the protrusion at present unless she started having symptoms of numbness in feet and legs. She is to do physical therpay and exercise to strengthen back muscles. 
SISTER SANDRA HARLOW'S DAUGHTER, MARISSA, HAD SURGERY:
Sister Sandra Harlow's daughter, Marissa, had surgery for a hysterectomy on Nov. 29, 2023 and she did well with only the normal pain to be experienced afterwards but with a short duration period. 
BROTHER PHILLIP WISE HAS TUMOR AND SURGERY SCHEDULED FOR DEC.6:
Brother Phillip Wise has a colonoscopy on Nov. 16 and it revealed he has a tumor on the outside of the anus and is to see a surgeon on Nov. 27 to talk about surgical removal and the testing to see if it is malignant. We pray for best results. He has been scheduled for surgery on December 14, 2023. In the meantime his wife, Sister Deanna Wise is having significant problems with her back. 
SISTER GLYNDA COKER SCHEDULED FOR HIP SURGERY DEC. 6:
Sister Glynda Coker is scheduled to have hip replacement surgery on Nov. 22, 2023. Her broken shoulder has healed and after already being postponed because of congestion from Nov, 15, she now has surgery scheduled for Wednesday Dec. 6 and we again pray everything goes well and for a good recovery this time. 
SISTER GLYNDA COKER FALLS AGAIN AND BREAKS SHOULDER:
Sister Glynda Coker fell while going in the door to see her surgeon about her hip and surgery for that. She broke a shoulder which will take 6-8 weeks to heal. She is in Oxford Rehab to get the assistance she needs to recover from this break before anything further can be done about her hip. 
SISTER DEANNA WISE FALLS AND BREAKS LEG:
Sister Deanna Wise fell the last part of August and broke the fibula bone in her left leg. She did not need surgery but will have to wear a boot for some 6-8 weeks with no weight bearing on leg for 3 weeks or until next x-ray scheduled for Sept. 15. Pray that the bone heals well. 
SISTER GLYNDA COKER SCHEDULED FOR ANOTHER HIP SURGERY:
Sister Glynda Coker is scheduled to have complete hip replacement surgery on September 20. Her first hip surgery for a broken hip some months ago did not prove fruitful as it never healed properly and pray that she will have a complete reversal of success with this surgery. 
BROTHER TERRY WISE AND WIFE CELEBRATE 50TH ANNIVERSARY:
Brother Terry Wise and wife, Leesa, celebrated their 5oth wedding anniversary on March 6, 2023 with a reception given by their children at Park Heights restaurant with cake, decorations and the trimmings. We congratulations them and pray for continued years together. 
BROTHER JEFF BONDS WILL NEED HEART SURGERY:
Brother Jeff Bonds was taken to ER on Sunday February 5 with difficult breathing and fluid on lungs. Doctors feared he had suffered a heart attack. He was transferred to Columbus hospital and a heart cath was done on February 6, 2023 and he was found to have four blockages and will need open heart surgery. He was discharged from hospital February 8 and heart surgery was done on Feb. 16 in Columbus, MS. He did well and was discharged home 4 days later.  We pray for an uncomplicated recovery and soon back in church. 
SISTER GLYNDA COKER FALLS AND BREAKS HIP:
Sister Glynda Coker fell on Saturday February 4, 2023 and broke her left hip. She was transferred from Pontotoc Hospital to Baptist in Oxford that night. She had surgery on the hip the following day, Feb. 5. She did well in the surgery and was up doing a little physcial therapy the next day. She was transferred to in patient Rehab at Baptist Hospital in Oxford and take physical therapy there at least until February 15, 2023. She was discharged on Feb. 17 and is taking therapy but she had to sleep in recliner for awhile because it was too painful to lie in bed. Pray she will be soon up and about. 
BAPTISM OF NEWEST MEMBER OF BETHANY-BRO. DREW McGUIRE:
Brother Drew McGuire was baptized as the newest member of Bethany on January 29, 2023 with several members of his family and well wishers in attendance. He was given the right hand of fellowship and welcomed with joy into the church family.
BETHANY BLESSED WITH NEW MEMBER ON NEW YEAR'S DAY:
At the conclusion of services on January 1, 2023, Drew McGuire came forward asking for a home in the church and desiring baptism. He was joyously received on forthcoming baptism that is to be arranged when his grandmother can be presence. God be praised and may He send us more children of God to our midst looking and desiring the truth and that will follow Jesus in the watery grave of baptism.
BETHANY REJOICES TO HAVE A NEW MEMBER:
Bethany was blessed to have Wanda Tubbs Hale come forward and ask for a home in the church on November 29, 2022 and was joyously received. She was baptized on Sunday December 4, 2022 and says she feels at home at Bethany. We are thankful that she does and we pray everyone else does as well:
BROTHER GARY GRISHAM'S MOTHER-IN-LAW BREAKS HIP:
Brother Gary Grisham's mother-in-law Larue Hill fell and broke her hip and surgery to repair it a few days after. She is over 90 years old, and we pray for a good recovery. 
SISTER SANDRA WISE FALLS AND BREAKS WRIST:
Sister Sandra Wise fell while walking the dog on Nov. 15 and broke the radial bone in her wrist. It was a distal radial fracture and she had surgery on it Nov. 18 and spent 2 weeks in a splint and bandage. She had stitches out Dec. 5 and she was put in a cast from the elbow to the hand. She will wear that for 3 to 4 weeks and go from there. She wasnt be able to lift anything heavy for many more weeks.
BROTHER RONNIE HUDDLESTON HAS SHOULDER SURGERY:
Brother Ronnie Huddleston had rotator cuff surgery on his shoulder June 8, 2022. He came through surgery well and surgeon was pleased. He has had minimal pain thus far but this surgery usually requires several weeks of healing and physical therapy. Pray for cintinued success in his recovery.
BROTHER LARRY AND SISTER BOBBIE HALE'S BROTHER-IN-LAW, JOE MOODY IS AT THE POINT OF DEATH MAY 10, 2022:
Joe Moody (the brother-ibn-law of Bro. Larry and Sis. Bobbie Hale) has been discharged from the hospital and is on home hospice and at the point of death. He fell a couple weeks ago and hit his head, breaking his nose and getting lacerations on his brow with both requiring stitches.  He was delusional for a few days and quickly deteriorated after that. He can't swallow and is on oxygen and pretty much comatose and awaiting his promotion to glory. Pray for his wife, Bernice Moody, and for him that peace would be given him and his wife and family during this trying time in which they will have to say good-by to a loved one.
UPDATE: Joe Moody died at home on Wednesday May 11, 2022 from all the trauma instigated by his fall he suffered two weeks ago. There is consolation that he didn't have to lay and suffer very long after he took a turn for the worse. 
BROTHER STEVE COLEMAN'S WIFE, ANGELA HAS BACK SURGERY:
Brother Steve Coleman's wife, Angela, had back surgery in Oxford, MS on April 25. She came through surgery well after four hours of surgery and was dscharged three days later. She is recovering very well and what pain she is now havung is from the surgery and not the shifting discs in her back that she had suffered from. She is getting better every day.
SISTER DENA MAE WISE PASSES AWAY:
Sister Dena Mae Wise passed into glory on December 27, 2021 at the age of 95. She was admitted into hospital on Sunday, Dec. 26, and entered into glory around noon on the following day. The funeral was Dec. 30 with a large congregation and visitors to show their love and respect for her and the family. Elder Larry Wise and Eldr Jeremy Wise were speakers with timely stories and comments by members of the family. She was a faithful inspiration to all and will be sorely missed. Bro. Jeremy said she was on her knees daily as a prayer warrior and that someone would need to take up the slack.
BROTHER BILLY CARL BAILEY IS AT HOME NOW:
Briother Billy Carl Bailey is at home now after stays in Pontotoc Hospital, Tupelo Hospital and Baldwyn rehab facility covering several weeks. He is still weak but gaining some strength but has lost 30 pounds during this ordeal that began with a fall and just escalated after that. His wife Ellen is holding up fairly well and she is doing her best to take care of him with the help of relatives and agencies. He is on a special bed at home.
SISTER SANDRA HARLOW'S MOTHER PASSES AWAY:
Sister Sandra Harlow lost her mother-in-law who passed away after having double pneumonia and other ailments. She was the  mother of her husband, Terry Harlow, and we know she will be missed by all those who knew and loved her. We pray for peace and comfort for Terry, Sandra and the rest of the family who mourn her passing.
SISTER DOROTHY CLAYTON IS IN SUNSHINE NURSING HOME:
Sister Dorothy June Clayton is now in Sunshine Nursing Home for extensive rehab in hopes of her gaining some mobility to operate her electric wheelchair and feed herself. This is the aftermath of a fall and subsequent severe UTI infection and hospitalization. We pray for good results from this experience. She was having need for someone to stay with her continually after her recent mishaps.
SISTER UREA WISE PASSES INTO GLORY DEC. 4, 20
21:
Sister Urea Wise passed away to her heavenly home on Saturday morning December 4, 2021 at 5:15 a.m. after enduring pain and suffering from leg sores and other ailments. She was 101 years old and was as David in the Bible having died in "old age and full of days." She will be greatly missed by her family, church family and all who knew her. Funeral was at Bethany Chyrch which she dearly loved on December 7, at 1:00 p.m. with visitation beginning at 10:00 a.m. until time of funeral at 1:00 p.m. Elder James Hall and Elder Larry Wise will officiate. Burial in Shady Grove cemetery but no graveside service. She exemplified the epitamy of the virtuous woman in 31 chapter of Proverbs.
BROTHER JERRY COLEMAN HAS HEART SURGERY NOV. 5, 2021:
Brother Jerry Coleman had open heart surgery on Friday Nov. 5, 2021. Surgeons were unable to do stent and he had two by-passes and another procedure on his heart as well. He did well and was in ICU for couple of days before getting into a room. He had already had seven stents prior to this surgery, We pray for complete recovery after he goes home and gets his strength back. 
SISTER EMMA KATE WISE MARRIES MARK HORN OCT 23, 2021:
Sister Emma Kate Wise was married to Mark Horn at Bethany Church on Saturday night October 23, 2021 at 6:00 pm with a large congregation to witness the union and wish them the best. This was followed by a reception at a  venue in Myrtle with again a large gathering to send them off on their honeymoon as Mr. and Mrs. Mark Horn. God Bless!
BROTHER LAMAR AND SISTER MARTHA WISE HAS COVID:
Brother Lamar Wise tested positive for Covid virus on Sept. 16 and had mild symptoms at first and got better then he had recurrence of symptoms with fever and nausea Sept. 26. Sister Martha also contracted virus and had to be taken by ambulance to hospital being unresponsive and incoherent. She was put on oxygen and given an infusion which made her feel better. We pray they will both be well soon; Sister Martha back home and both recovered from virus.
SISTER EMMA KATE WISE TO BE MARRIED:
Sister Emma Kate Wise is scheduled to get married to Mark Horn at Bethany Church on October 23, 2021 at 6:00 p.m. with reception to follow in Myrtle, MS. We wish them the best as they begin this journey together.
SISTER MARTHA WISE SUFFERS A STROKE:
Sister Martha Wise suffered a mild stroke September 7 that affected her speech and memory but only slightly. She stayed in the hospital a couple of days and discharged on medication. Her ability to formulated words returned rather quickly and so did her memory function. Her appetite hasn't been very good. However, she still doesn't have any strength and often has to go back to bed shortly after getting up and eating breakfast.
SISTER BERLIE DUNNAM PASSES AWAY: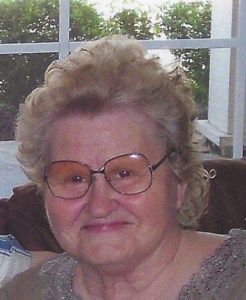 Sister Berlie Dunnam passed away into glory on Sunday July 25 at Landmark Nursing Home in Booneville, MS after a long and arduous battle with Alzheimer's disease. She was 85 years of age. She is survived by two daughters and a son plus grandchildren and great grandchildren. The funeral is at Browning Funeral Home in Pontotoc, Thursday, July 28 at 3:00 p.m. with burial in Locust Hill cemetery. Visitation is Wednesday, July 27, from 5:00–8:00 at funeral home.
SISTER DENA MAE WISE'S DAUGHTER-IN-LAW JANET WISE HAD A STROKE:
Sister Dena Mae Wise's daughter-in-law, Janet Wise has had a stroke that left her with much impaired vision and some cognitive disability to remember and associate certain things but she is improving with therapy but she needs someone to stay with her all the time. Her physical ability and motor functions were not affected and her speech wasn't effected.
BROTHER GERALD WHITEHEAD IN HOSPITAL JUNE 27, 2021:
Brother Gerald Whitehead has been in Oxford hospital the week of June 20-27 but hopefully will be discharged in a day or two as he gets stronger. He had a surgery procedure to remove a gall stone and a tumor in his pancreas. Surgeons were able to remove the stone and 60 percent of the tumor. They hope to remove the rest of the tumor at a later date. He now can eat some solid food we trust but he is still very weak. Doctors are optimistic for his recovery after the surgery.  UPDATE: 7-26-2021: Bro. Gerald is in Sunshine Nursing Home and taking therapy and improving some. He is to go to Oxford Hospital Friday July 29 for further evaluation concerning the surgery for tumor removal.
BETHANY RECEIVES NEW MEMBER:
On Sunday June 13 Bethany was blessed to have Brother Steve Coleman ask for a church home with Bethany via transfer of church membership from Shiloh Primitive Baptist Church in Vicksburg, MS. where he served as church member and deacon. He was unanimously received and welcomed into the church fellowship.
BROTHER BARRY WISE'S DAUGHTER IN CINCINNATI HOSPITAL AGAIN:
Brother Barry Wise's daughter is in Cincinnati Children's Hospital undergoing the rigors of chemo and stem cell transplant. She has had awful side effects from the chemo with nausea, throat sores and chemo burns but the good news is her blood work and other tests indicate her body is adjusting to the new cells and doctors are very optimistic. She may get dismissed from hospital in a week but will need to remain in Cincinnati for several more weeks for Drs to monitor her progress.
BROTHER LARRY WISE HAS SECOND SURGERY:
Brother Larry had complications from earlier prostate surgery. Blood clots blocked the urethra and preventing any blood or urine from passing through. Went to ER in Pontotoc May 26 and they were eventually able to insert catheter. Transported by ambulance to Tupelo and had surgery on prostate to remove any more blood clots. He was in a great deal of pain. He is to have catheter removed Friday June 4.
SISTER DEBBIE AND BROTHER RONNIE HUDDLESTON HAS COVID:
Sister Debbie Huddleston tested positive for the Covid virus after the May Communion meeting and was very sick and had a hard time recovering. Her husband, Bro. Ronnie, also contracted the virus in addition to having strep throat and Bell's Palsy brought on by the virus. He was also very sick and in the hospital two different times.
CONGRATULATIONS TO JOHN AND MADELYN WISE:
Congratulations to Brother John Wise and wife, Madelyn, on becoming parents of an 8 pound 4 ounce baby boy named Taylor on May 4. Mother and child are doing well. He was two weeks early and delivered via C-section after mother's water broke. 
BROTHER LARRY WISE HAS SUREGRY APRIL 30:
Brother Larry had TURP prostate surgery April 30 in Tupelo. He came through well and had to wear a catheter for three days and ran some fever for 3 nights. Catheter was removed May 3 and he is doing as well as expected. 
BROTHER JOHN WISE AND WIFE, MADELYN, GIVEN BABY SHOWER:
Brother John Wise and wife, Madelyn, was given a baby shower at Bethany on April 3, 2021 and they were blessed to receive many gifts to help them in the new addition to the family expected some time in May. 
BROTHER BARRY WISE'S DAUGHTER IN CINCINNATI HOSPITAL:
April 8, 2021: Brother Barry Wise's daughter, Sara Grace, is in Cincinnati Children's Hospital and had major 8 hour surgery in preparation for another round of Chemo therapy and then the stem cell transplant. She will be there for a good while to complete this regimen of treatment. We pray that the Lord will continue to grant HIs healing hand and the tests thus far have been very encouraging for a remission of this ovarian cancer.
BROTHER JERRY COLEMAN AND STEVE COLEMAN HAVE SURGERY:
Brother jerry Coleman had back surgery on February 3 in Oxford. He came through ok but surgery took longer because of extensive scar tissue. He was sent home the same day with a drain tube and on home health. He had much pain the first days but then more potent pain killers were taken and he began to get some relief. He has a good way to go but hopefully this relieve his pain in back, hip and leg he has had for some time.
Steve Coleman had surgery on his knee to repair a torn meniscus on February 2 and he went home same day on crutches and the next day on a cane and able to attend his brother's funeral. He is to start physical therapy on Monday February 8 to strengthen the knee and improve range of movement. He still has lower back and leg pain that is unresolved.
BROTHER JERRY COLEMAN AND STEVE COLEMAN LOSES BROTHER:
Brother Jerry Coleman and Steve Coleman lost their brother, Johnny Coleman, to death as he passed away February 1, 2021 after battling kidney failure and liver failure and other health issues. He had been in the hospital about a week this time. The funeral was February 4 at Tutor Funeral Home.
BROTHER JERRY COLEMAN'S WIFE HAS COVID-19:
Brother Jerry Coleman's wife, Nancy, has tested positive for the Covid-19 virus and so far just having mild symptoms. Brother Jerry is isolating at deer camp while she is recovering and he is hoping to stay well but he came down with the virus and had several days of bad symptoms but he seems to have recovered. Surgery was put off for awile.
NEW YEAR UPDATE-FEBRUARY 3Â BROTHER BARRY WISE'S DAUGHTER:
Sara grace Wise has finished her 4th round of chemotherapy and went from there in M. D. Anderson Cancer Center to Cincinnati, OH to the children's hospital to harvest her stem cells on preparation for a stem cell transplant after further chemotherapy. She will be in Ohio for two weeks and then further chemo will be scheduled. She continues to progress above what doctors had envisioned but had a bad week the first week in February in Cincinnati in harvesting stem cells. We pray the second week will be much better as she will take further chemo in Ohio rather than in Texas.
Brother Barry Wise's daughter, Sara Grace Wise, has finished her third round of chemotherapy and the scans she had before indicate that the treatments are dramatically shrinking the cancer tumors. Praying that the treatments continue to arrest the cancer which is expected to be at least two or three more chemo treatments.
SISTER RUBY JEAN WILLIAMS PASSES AWAY:
Bethany is saddened by the death of Sister Ruby Jean Williams on December 14, 2020. She had been unable to attend church for a long time and contracted Covid-19 virus and pneumonia. She was on home hospice and died surrounded by family. The funeral was on December 18, 2020 at Pegues Funeral Home in Tupelo because United Funeral Home was shut down due to Covid-19. She was buried beside her husband in Martin Cemetery. She was 86 years of age and will be missed by everyone who knew and loved her.
UPDATE: 12-10-2020—BROTHER BARRY WISE'S DAUGHTER, SARA GRACE, HAS FINISHED SECOND ROUND OF CHEMOTHERAPY:
Sara Grace Wise has finished the second round of chemo treatments at MD Anderson in Texas and is at home. She was a little sicker with this round than the first but she is stable. Pray that the ovarian cancer will be able to be in remission. Update 12-27, 20  As of 12-27-20 she is back at M. D. Anderson cancer Center to have a CT scan on 12-28 to ascertain how the treatments she has received so far are doing in stopping the spread of the cancer and then to begin another (3rd) round of chemo treatments. Praying still for good results.
SISTER ANNA LAUREN PARRISH HAS COVID-19 VIRUS:
Sister Anna Lauren Parrish has tested positive for the Covid-19 virus and is in quarantine. Others that have been around her in close proximity are also in quarantine including Sister Glynda Coker and father, Donald Parrish. Sister Urea Wise was also exposed to the virus. Pray for mild symptoms and recovery and others won't be affected.
BROTHER LAMAR WISE'S BROTHER, BILLY WISE AND FAMILY IN HOSPITAL:
12-10-2020: Brother Lamar Wise's brother, Billy Wise and wife Teresa and son, Lance have the covid-a9 virus and all three have been admitted to Union County Hospital in separate rooms. It appears they were unable to care for themselves at home and needed professional medical care. Billy's mind seems to have been affected somewhat but we pray they all will not have major complications and be able to go home soon.
SISTER RUBY JEAN WILLIAMS ON HOME HOSPICE:
Sister Ruby Jean Williams was taken to ER in Oxford the first week in December 2021 and she had Covid-19 and also Pneumonia. Doctors wanted to admit her but family took her home fearing they might not be able to see her again. She has been put on home hospice and is hurting all over and very weak as of December 5. We pray for her and her and her family.
UPDATE 11-09-20 BARRY WISE'S DAUGHTER FINISH 1ST ROUND OF CHEMO:
Brother Barry Wise's daughter, Sara Grace, finished her first round of chemotherapy treatments at MD Anderson Cancer Center in Texas and she tolerated them better than Drs expected. She goes back there on Dec 1, 2020 for further treatment. Continue to pray for strength and the healing hand of God on this just turned 21 years old child of God. 
BROTHER JAMES HALL AND SISTER PEGGY HALL HAS HAD COVID-19:
Brother James Hall and his wife, Sister Peggy Hall, has had the Covid-19 virus for a couple of weeks but are better. Bro. James has had aches, pains, temperature, and been very weak and Sis. Peggy has had the same except she hasn't been as weak as her husband. Sis. Peggy's brother, Stanley Wise Jr. has also had the virus.
BROTHER BARRY WISE'S DAUGHTER TO UNDERGO CHEMO THERAPY:
Brother Barry Wise's daughter, Sara Grace Wise, will undergo chemotherapy starting some time the week of November 3, 2020. She will have 5 days of chemo, then a respite of some 21 days and then to undergo it again. We pray the Lord will bless these treatments to stop the growth of the tumors and put the ovarian cancer in remission.
BROTHER BARRY WISE'S DAUGHTER TO HAVE SURGERY:
UPDATE OCTOBER 8, 2020:Â Sara Grace Wise got pathology report today on the ovarian cancer and it wasn't good. she has Stage 3 ovarian small cell carcinoma hypercalcemic type. This is a very aggressive cancer in lymph nodes and she is to have a pet scan and go to Vanderbilt hospital in next two weeks for a second opinion. The prognosis doesn't seen to be very good but we pray the Lord will intervene as all things are possible with Him.
SURGERY UPDATE:Â Sara Grace Wise, daughter of Bro. Barry Wise, had surgery on September 24, 2020 and surgeons removed two tumors during a complete hysterectomy and we regret to inform everyone that the tumors were cancerous. Drs. indeed did insert a chemo port during surgery so at some point after surgical recovery, she will have chemotherapy treatments. Pray that the Lord will bless with successful treatments and that God's healing hand will prevail to be cancer free. May God bless her and all her family!
Brother Barry Wise's daughter, Sara Grace Wise, has a large tumor mass on her uterus and ovary and will have surgery in Memphis at Baptist Women's Hospital on September 24, 2020. She will have a complete hysterectomy and Drs will determine in surgery if the mass is malignant and insert a chemo tube if it is cancerous. Pray that it is a benign tumor and that the surgery will be successful and she will have a compete recovery. We surely regret this for one so young.
ELDER RICKY HARCROW TESTS POSITIVE FOR COVID AFTER MEETING:
Elder Ricky Harcrow was blessed to preach three outstanding messages at the September annual meeting (Sept. 11-13); however, he ran a temperature after the meeting on Sunday night and tested positive for the COVID-19 virus on Monday. Services were cancelled the following Sunday, 3rd Sunday, because of exposure to the virus. Those who were in close contact with him have been quarantining themselves and so far no one has gotten sick as far as we know and we pray they will not. Brother Harcrow is feeling fine and recovering nicely. 
PASTOR-ELDER LARRY WISE'S SON GETS MARRIED:
Bethany's Pastor, Elder Larry Wise's second born
son, Elder David Wise, got married on August 15, 2020 to Bethany Joy Machiavello of Tyler Tx and honeymooned in Lake Tahoe and will live in Starkville, MS. They were married at Tyler Primitive Baptist Church in Tyler, TX. May God bless them as they go forward in this union.
 
SISTER UREA WISE WILL CELEBRATE 100 YEARS OF AGE:
Sister Urea Wise will celebrate, Lord willing, her 100th birthday on July 22, 2020. The family is planning a drive by celebration at her home on Shady Grove Rd. Between the hours of 6:00 pm and 7:00 pm. Drive by her home between those hours, honk your car horn and wave at her as she will be sitting on the front porch. She has been and still is an inspiration to many.
 
SISTER SHANNA WISE'S GRANDMOTHER PASSES AWAY:
Sister Shanna Wise's grandmother, Martha Prestage, passed away July 9 in Hatley, MS from cancer and other ailments and funeral was Sunday July 12. Our prayers are with the family during this sad time but we know she is at rest.
BRIDAL SHOWER FOR DAVID WISE JULY 12, 2020:
There will be a bridal shower for Elder David Wise and Bethany Machiavello at Bethany on Sunday afternoon July 12, 2020 beginning at 3:00 p.m. The shower is being hosted by Sister Deanna Wise, Suzy Wise Bishop, Sister Melba Wise Beaman, and Sister Sherry Bonds. Brother David and Sister Bethany are scheduled to be wed on August 15, 2020 at Bethany's home church, Tyler Primitive Baptist Church in Tyler, TX. May God add His blessings.
SISTER SANDRA WISE HAS SURGERY MAY 29, 2020:
Sister Sandra Wise had Hiatal Hernia repair surgery May 29 due to a severe acid reflux issue and did very well except for a bad case of nausea the afternoon after the surgery. She went home the next day on a restricted diet of soft foods for the first two weeks and also not to lift anything of 10 pounds or above. She is progressing slowly but otherwise doing fairly well and still very sore.
SISTER LOYCE MCCARVER PASSED AWAY MAY 29, 2020:
Sister Loyce McCarver passed away May 29, 2020 at the Sanctuary Hospice House and leaves behind a daughter, Lesa Kidd, and a son, Don McCarver, and many grandchildren and friends to mourn her passing. She was 90 years of age and is now united with her dear husband Britt McCarver who died many years ago. Her home had been a lonely place since his death. She will be missed by her family and her church family at Bethany.
SERVICES RESUMED MOTHER'S DAY MAY 10:
Bethany resumed worship services in a physical assembly of believers on Mother's Day May 10 after an 8 week absence due to the dangers inherent in the spread of the COVID-19 virus. We had about 32 people in attendance and spread out as much as possible with a great many wearing masks, with no shaking of hands or hugs which had been the norm. It was a blessing to be back in the house of God and see our brothers and sisters in Christ once again. May God bless us all to stay well and He will intervene and stop the spread of this contagion very soon. We'll probably never know what has went on behind the scenes with those who have been involved with this virus and restrictive efforts to contain it but rest assured God knows.
MAY 2020 COMMUNION MEETING IS CANCELLED:
We regret to say that the May 2020 Communion Meeting that was scheduled for May 15-17 has been cancelled for this year due to the dangers imposed by COVID-19 virus. We will resume church assembly, Lord willing, on Mother's Day, May 10, with increased emphasis on less physical interaction of hugs and handshakes but there is just not enough time to get acclimated before the meeting time and for the safety of our members and loving visitors it seems best to cancel the meeting. We will also postpone our Communion service that was scheduled for Sunday at the conclusion of the meeting and hopefully there will be less danger of infection in coming weeks. Pray for the safety and health of all our members and friends and for the Lord to intervene and stop the spread of this disease. Just remember that when this crisis is passed, there will be another one on the horizon and so it is in this sin cursed world. The assembly of saints and the strength derived from such assembly and the preaching of the word helps us to survive during these times of crisis. The Lord is our refuge and strength, a present help in time of trouble.
TREE JUST MISSES CHURCH AFTER LIGHTNING STRIKE:
 
A huge tree just east of the church by the Pastor's office was struck by lightning on Friday night April 17 and split in half. Half went south and half went north, just missing the church and office by a few feet and bark was scattered everywhere. The church house was graciously spared for which we are very thankful.
 
BROTHER JOHN WISE GETS MARRIED APRIL 17, 2020:
Congratulations to Brother John Wise who was married to Madelyn McLay on April 17, 2020 in Memphis, TN. It appears that the COVID-19 virus stepped up their plans for a wedding which originally was scheduled for May 9. Pray the Lord will bless this union.
BETHANY LIVE-STREAMING SERVICES ON FACEBOOK EACH SUNDAY AND CAN BE SEEN ON THIS WEBSITE UNDER VIDEO SERMONS PAGE:
Bethany is now live-streaming video services on Facebook under Larry Wise's Facebook page and for those who aren't on Facebook, the service and message can be seen and heard on this website under Video Sermons page. Just click on this page link and you will be able to access the video and message.
BETHANY NOT HAVING REGULAR CHURCH SERVICES:
Bethany will not be having regular assembly church services starting March 22 and continuing until government gives Ok for gatherings of more than 10 people due to the pandemic of COVID-19 virus. We hope to have a video sermon on Larry Wise Facebook page and the audio of that message on this website under audio sermons. 
SANDRA HARLOW'S HUSBAND HAS KNEE SURGERY:
Sister Sandra Harlow's husband, Terry Harlow, had knee replacement surgery on Wednesday, March 11, and did very well and is in recovery mode.
50TH WEDDING ANNIVERSARY-BROTHER LAMAR AND SISTER MARTHA WISE MARCH 14, 2020
Brother Lamar Wise and Sister Martha Wise will be honored for their 50th wedding anniversary on Saturday March 14, 2020 at Wise Family Farms beginning at 11;30 a.m. The celebration is being given by son, Elder Rusty Wise, and food will be provided. May God continue to bless this couple.
BROTHER GERALD WHITEHEAD WAS IN HSOPITAL:
Brother Gerald Whitehead was in the hospital a short time last part of February with difficulty swallowing. Some of his food was going into his lungs. He seems to be doing ok now but is to heave some mote tests.
BRIDAL SHOWER FOR BROTHER JOHN WISE AND FIANCE':
There will be a bridal shower for Brother John Wise and his fiance', Madelyn, the first Sunday in March, March 1, after lunch at the church beginning at 2:00 p.m. Their wedding date is scheduled for May, 9, 2020.
SISTER LOYCE McCARVER HAS HEART SURGERY:
Sister Loyce McCarver had heart valve surgery January 9, 2020 in Memphis, TN and she came through surgery well and the valve is working properly at present. She is in ICU after surgery and hopes to get in a room tomorrow, January 10. She also had a stent inserted the week before and she has been especially short of breath. This surgery is supposed to relieve much of that problem. She is at home 1-19-20 and doing OK, just can't get up and down very well.
SISTER MARLEEN FLANAGAN LOSES SON TO CANCER AND THE GRANDSON TO A BRAIN TUMOR:
Sister Marleen Flanagan who lives in Tupelo, MS lost her son to terminal cancer back on December 7, 2019 who lived in Louisiana and she has a grandson, 9 years old in St. Jude not expected to live past January suffering from a brain stem tumor. This grandson departed this life on January 7, 2020. He had a brain stem tumor and lived just over a year after the diagnosis. Both deaths occurred on the 7th of the month.
BROTHER TONY LANGLEY TO HAVE SURGERY DEC. 10, 2019
Brother Tony Langley will have surgery on his knee on Tuesday December 10, 2019 to repair a torn ligament that has been giving him trouble for quite some time. Pray everything goes well for surgery and recovery.  UPDATE: January 8, 2020 Brother Tony is doing fairly well and is back at work, not 100 percent but much better than he was prior to surgery.
SISTER DEBBIE HUDDLESTON HAS SURGERY:
Sister Debbie Huddleston had sinus surgery on Friday November 15, 2019 as six or her eight sinuses were stopped up. The surgery went well and she is in recovery and hopefully this will relieve her continual trouble with this discomfort. 
SISTER SHANNA WISE'S NEPHEW IS KILLED:
Sister Shanna Wise's nephew, David Wyatt Hudson, was killed in a tragic vehicle accident on October 23, 2019. He was eleven years old and a very bright, intelligent, and spiritual eleven year old and 5th grader. His father, David Hudson, was also injured and is on crutches. Our prayers are with his survivors who mourn the loss of one so young.
BILLY CARL BAILEY HAS BEEN IN HOSPITAL:
Brother Billy Carl Bailey has been in the hospital for several days but discharged yesterday, Sept. 24, 2019. He was suffering from Congestive Heart Failure and COPD. He had low blood oxygen and low heart rate. Doctors had to insert a pacemaker to regulate his heart beat and also removed fluid from his lungs. He is better and home but very sore as one might expect. Pray that he does well now that he has a pacemaker.
TERESA WISE FALLS AND BREAKS HIP: Â 
Teresa Wise, Bro. Lamar Wise's sister-in-law, fell and broke her hip Sept. 9 and had hip surgery. She came through it fine but Drs found she had blood clots in her lungs and she is being treated for that with blood thinners. She is doing better and hopefully to be discharged from New Albany Hospital during the week of Sept. 16. pray she continues to do well.
BETHANY BLESSED WITH 100TH ANNIVERSARY MEETING:
 
Elder Ricky Harcrow preached three outstanding messages at Sept. 100th anniversary meeting. "Take Heed", "Unto Him who is Able", "Reigning Sin and Reigning Grace". Many visitors and prayers answered for the meeting.
 
BROTHER JERRY COLEMAN HAS HEART SURGERY:
Brother Jerry Coleman had heart surgery August 28 to implant a device to prevent strokes and reduce dependence on blood thinners. However, the device was too large to fit his heart opening. Drs. had to abort procedure. Sorry to have him go through all that and not be successful. FDA hopes to approve a device that is smaller and will fit his situation.
SISTER SANDRA WISE'S AUNT DIES:
Sister Sandra Wise's Aunt (Laverne Steward) passed away August 30, 2019 from assorted complications from Alzheimer's disease. She was 90 and funeral was Sunday Sept. 1 with Elder Larry Wise, Elder Tom Bouchillon, Elder Jonathan Wise, and Elder David Wise officiating. She is survived by a sister, Elaine Quarles, and many nieces and nephews.
BROTHER TERRY WISE'S WIFE HAS BACK SURGERY:
Bro. Terry Wise's wife, Leesa, had back surgery on August 15 and she evidently did well. She is sore but doing ok. Pray this will eliminate much of the pain she had been experiencing for quite some time.
SISTER SHERRY ELDER'S MOTHER-IN-LAW DIES:
Sister Sherry Elder's mother-in-law, Linda Elder, passed away August 7, 2019 after having had a re-occurrence of cancer which had invaded her entire body. Funeral was August 11 at United Funeral Home. Prayers for her son Steve Elder and the rest of the family in their loss but God's grace will see them through. Â 
BENEFIT GIVEN FOR TRENTHAM FAMILY JULY 20:Â 
A benefit supper was given for the Joyce Trentham family on July 20, 2019 at Wise Family Farms to help defray some of the funeral expenses of Sister Joyce Trentham who passed away June 19. It was very successful and thanks to everyone who prepared food and gave their monetary resources to make it a blessing for the family.
DARLENE WRAY HAS SLIGHT STROKE:
July 21, 2019: Sister Sandra Harlow's sister, Darlene Wray, has had a slight stroke and was in the hospital for a few days. She is now taking some physical therapy as a result. We pray that she will have no lasting effects.
UPDATE: BROTHER LAMAR WISE DISCHARGED FROM HOSPITAL:
Brother Lamar Wise has improved enough that he was discharged from the hospital on July 11, 2019. He is still very weak and his appetite is very bad as nothing tastes just right but he is not in any pain. He had a touch of pneumonia and still has a little cough but otherwise doing fairly well considering the trauma he has been through. Pray his strength and appetite will slowly return.
UPDATE: BROTHER LAMAR WISE IN ICU:
Brother Lamar Wise had to be moved to ICU Tuesday night July 2 and a tube inserted which drained considerable fluid from his stomach and intestines. He could eat nothing but ice chips until Friday July 5. Her has been and is still very sick but he is better. He was started on liquids Friday July 5 and see how he tolerates that and his intestines move the nourishment. He is not in a lot of pain at the moment and we pray he will gradually overcome this setback and be back in a regular room and then able to go home. 
SISTER MARTHA WISE GIVEN SURPRISE 80TH BIRTHDAY PARTY:
 
Sister Martha Wise was given a surprise 80th birthday party on Saturday, June 29, 2019, by her husband, Bro. Lamar Wise, at the American Legion building in New Albany. She was totally surprised as Bro. Lamar and others had done a good job keeping it a secret. Over 60 people came and expressed their love with their presence, cards and gifts. it was a good time for her and her family and friends. Her birthday was on July 2, 2019.
 
BROTHER LAMAR WISE HAS EMERGENCY SURGERY:
Brother Lamar Wise had to have emergency surgery on Sunday June 30 to correct and relieve pain caused by twisted intestines. Surgeons had to remove 12 inches of his intestines because they had died due to lack of blood and oxygen due to the unusual twisting. He came through surgery very well and is very sore but doctors say he is doing very well as of July 1, 2019 and hopes to go home in two or three days. Pray for an uncomplicated recovery.
SISTER JOYCE TRENTHAM PASSES AWAY JUNE 19, 2019:
Funeral Arrangements for Sister Joyce Trentham: Visitation at Bethany Primitive Baptist Church, Ecru, MS from 5:00 p.m. to 8:00 p.m. on Friday June 21, and funeral at Bethany beginning at 2:00 p.m. on Saturday, June 22, with visitation from 12;00 p.m. until time of funeral. May God's grace abound!
Shortly after the notice of Sister Joyce Trentham being moved to the Sanctuary Hospice, word was received that she never left her home. She passed away at home about 12:30 p.m. and is at peace with the Lord. Funeral arrangements will follow later. Prayers for the family. She will be missed.
SISTER JOYCE TRENTHAM MOVED TO SANCTUARY HOSPICE:
JUNE 19, 2019:Â  Sister Joyce Trentham has been moved from home hospice to the Sanctuary Hospice House in Tupelo. Her condition resulting from cancer has been deteriorating recently and making it more difficult for her to receive the care she needs at home. She is on low dose morphine but lucid and with a good spirit. Pray for her and Melinda and other daughter, Barbara, has they deal with these final days in the care of their mother.
MAY 2019 COMMUNION MEETING:
Bethany was greatly blessed to have a Spirit filled May Communion meeting with good visitation from sister churches on Friday and Saturday night accompanied by good singing, good preaching, prayers, food and fellowship; it was followed by communion service on Sunday. Elder Michael Gowens was blessed with 3 messages on "Paul the Christian" on Friday night. Saturday night his message was on "One Legitimate Fear" on the wild Gadarene. Sunday's message was "Call to Worship" and Spirit filled communion followed this message.
BROTHER RONNIE HUDDLESTON'S BROTHER PASSES AWAY:
Bother Ronnie Huddleston's blood brother, Don Huddleston, passed away May 5 at Sanctuary Hospice House after a battle with lung cancer. Funeral will be Saturday, May 11, at 11:00 a.m. at Ripley Funeral Home with visitation from 10:00 til 11:00.
SISTER JOYCE TRENTHAM IN HOSPITAL 3-21-2019;
UPDATE: April 1, 2019. Sister Joyce Trentham was discharged from hospital March 25 and is at home. The wound where surgery was done to clean abscess is healing really well. She is now on Sanctuary Home Hospice Care and able to get all she needs at present.
Sister Joyce Trentham had to be taken to the ER by her daughter, Melinda today, 3-21-2019 with what was thought to be a burst hernia. It turned out to be a superficial boil that the doctors drained and treated. She was admitted to Union County Hospital in room 219 and will be given antibiotics to combat the infection. It was actually an abscess that had burst. She had to undergo surgery the next day to clean the abscess area below the stomach and she did did well. Doctors said it would take maybe a couple of months to completely heal. She probably will get to go home after a couple of days in the hospital. Thankful it wasn't any worse.
SISTER DOROTHY CLAYTON IN TUPELO HOSPITAL:
UPDATE: 4-11-2019 Sister Dorothy Clayton is now at home after being in Pontotoc Hospital for about three weeks and doing fairly well.
UPDATE 2-20-2019: Sister Clayton didn't lay in bathroom as long as reported, She was there in bathroom from early Sunday night until about 4:00 pm Monday which is plenty long enough. She was dehydrated which caused thoughts of heart but tests so far doesn't indicate this. She has had an ECHO and also has a UTI infection. Plans are to get her in a Rehab facility for some physical therapy. She is currently in Pontotoc Hospital (room 41) with hopes for an opening in rehab nursing facility nearby.
Sister Dorothy Clayton evidently fell in her bathroom and spent two days and nights before anyone found her yesterday, February 18, 2019. A window had to be removed to get into the house. She was first taken to New Albany and then transferred to Tupelo. Obviously she was in bad condition just because of lying there two days without drink or nourishment but it is thought it may be her heart again that is causing trouble.
 
BROTHER GERALD WHITEHEAD FALLS: 1-21-2019
Brother Gerald Whitehead fell recently and bruised himself up very badly on his face and foot and a gash on his head that had to be glued shut. He remains black and black and blue from bruises and has a large knot still on his head.
SISTER UREA WISE WAS IN HOSPITAL:
Sister Urea Wise was in hospital two three days. She had been having sores on her ankle and toe that hurt so much she couldn't walk. She was given antibiotics through an IV and a culture taken from the sores. The toe infection was non resistant staff and could be treated by mouth medication. The ankle could also be treated. She was discharged January 11, 2019 on the home hospice program so she can now get more medically monitored attention with all her health problems. However, She did not qualify for home hospice and is still on home health; however, she later did qualify. She is better. We pray for comfort and peace for her and those who are her caregivers of family and sitters and for healing according to the will of God.